Rich.'s Navara Build
---
Hi guys, anyone over on club-frontier will pribably already have seen this, but thought id post it up here too for those than aren't. Picked my Nav up last Saturday, had a pretty solid week of modding it!
Current mods done;
Interior
Audio;
Pioneer SPH-DA100 Head unit
Rockford fosgate T600-2 amp for subwoofer
Rockford fosgate T400-4 for door speakers
Rainbow Vanadium 10" subwoofer
Rainbow Sl-C6.2 front comps
Rainbow SL-C6.2 rear comps
Sound deadened
Reversing camera
Seat heater's fitted
Carling switches throughout, colour changed to white and red indicator
White dash LED's
Roof console converted to switch panel
Dome lights converted to SMD panels
Custom fuse and relay box to power accessories
Exterior
Lighting;
Projector headlights
55w HID's in dipped and hi beam, 120w in headlights.
45" LED roof bar
70w HID converted Hella Luminator REF50. spots
Fogs converted to 35w HID's
2 x 40w LED reversing lights
Telescopic rear flood LED lights Grill swap
Additional stop tail indicators in rear bumper
Safari Snorkel
Bedlined
Drivetrain
ARB front locker
ARB rear locker
Regeared to 3.69 (Its an auto)
All breathers extended up snorkel
Suspension & Tyres
4" of lift
PSR +4" adjustable coilovers
PSR adjustable UCA's
Custom rear leaf pack
FOX 10" travel remote res rear shocks on order
33" BFG K02 tyres
Armour
Full custom made skid plating
ARB front bumper
Custom made rock sliders
Custom made rear tyre carrier bumper with tub side protection
Gear and Other
Albrecht remote head CB radio
Dual battery system
National Luna dual battery management system
Warn VTC compressor and 25L tank
Heatshot headed washer jet system
Amber strobe lights
Goodwinch TDS9.5 front winch with custom air freespool and BOW2 uprated motor
ARB 48L Fridge freezer
Van vault gear safe bolted in rear
Toolbox bolted in rear
Planned
Rear canopy, full length rack and roof tent.
Bed drawer/storage system in progress
Maybe non of the above and go for an Aussie style tray and ally lockers.
A bit about me. I'm a young Engineer (24) from Newcastle.
First off, i'll apologise for the variation in photo quality, i dont often remember my proper camera when i go to work, so its a combo of those and iphone pics.
So, i just picked my truck up last week after a few months of trying to find the right one, and collecting parts!
I've spent a week on it and progress is pretty rapid so far, so i'll post upto where I'm at so far.
So, the truck as i bought it;
How she looks now (November 2015)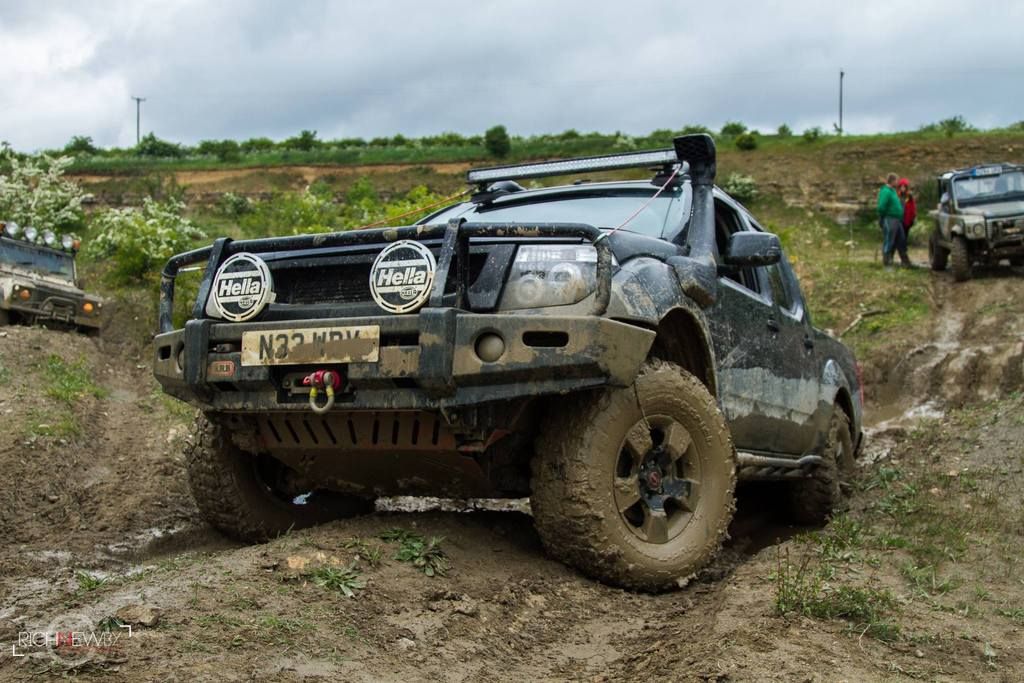 First mod was to pull the horrible stock headunit out, and in with a Pioneer App radio, love this thing;
Next was the CB radio. Its an albrecht ae 6890, which has a remote front panel. So the front is mounted under the dash, like so;
I'll grab some more/better photos of this tomorrow
And the main unit is in the centre console.
Tow hitch was next, which unfortunately fowled the rear step, so some modding was done to that to get it to fit.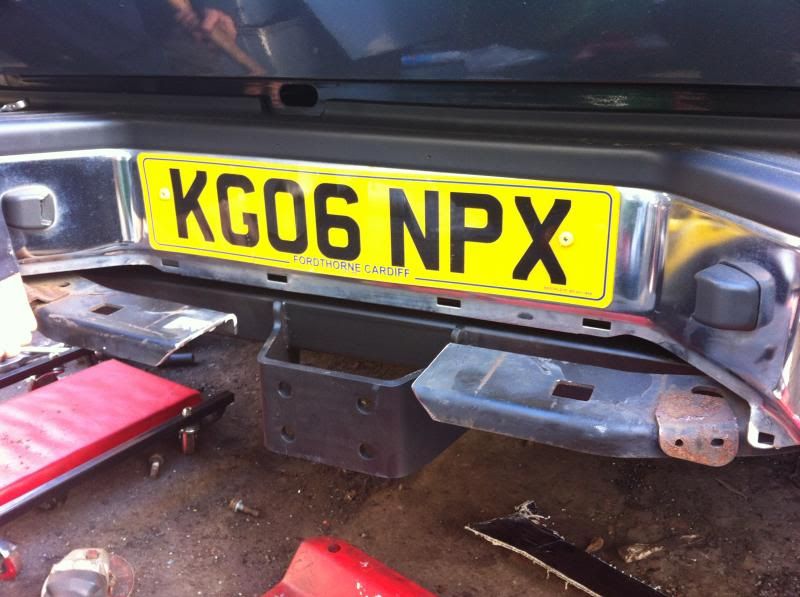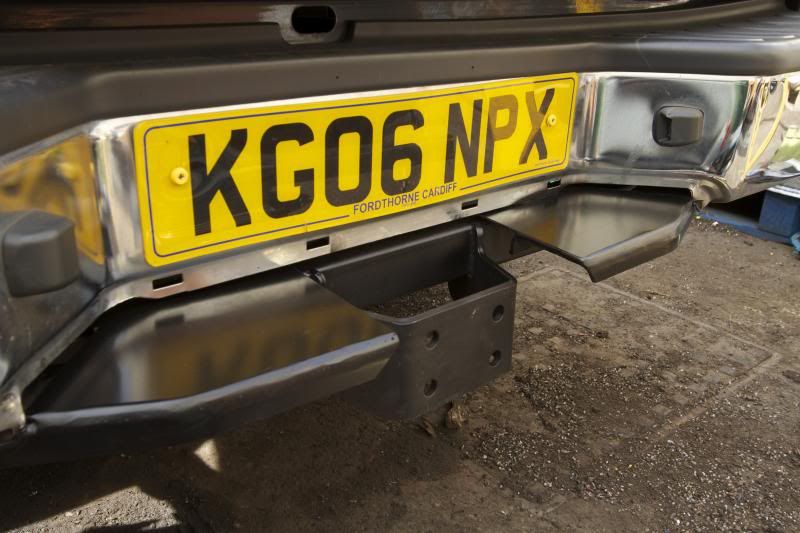 Not quite finished yet, im thinking of refitting the plastic trim over the top ofter I cut it to shape.
Next was roof lights, i went with PIAA SMR 520's. 2 driving and 2 fog. Making the roof bar was fun, not the easiest shape things to make neat, the plasma cutter came into its own here!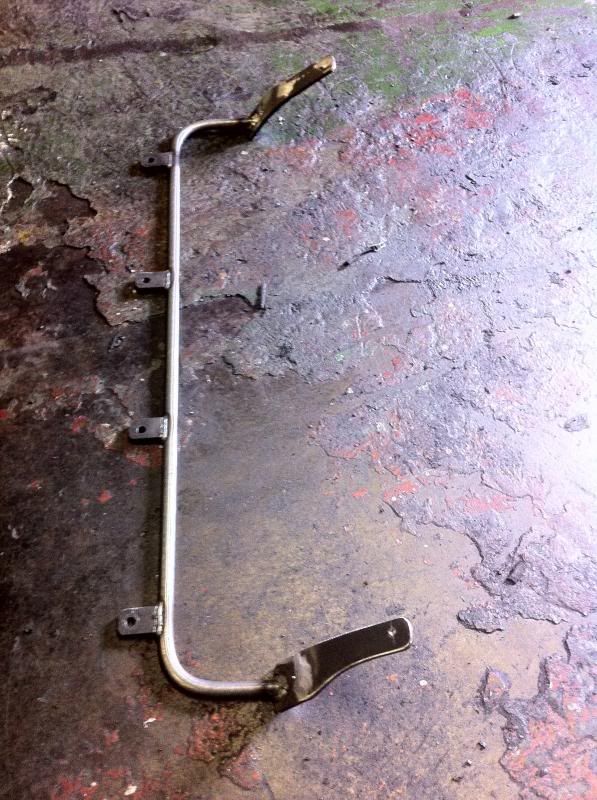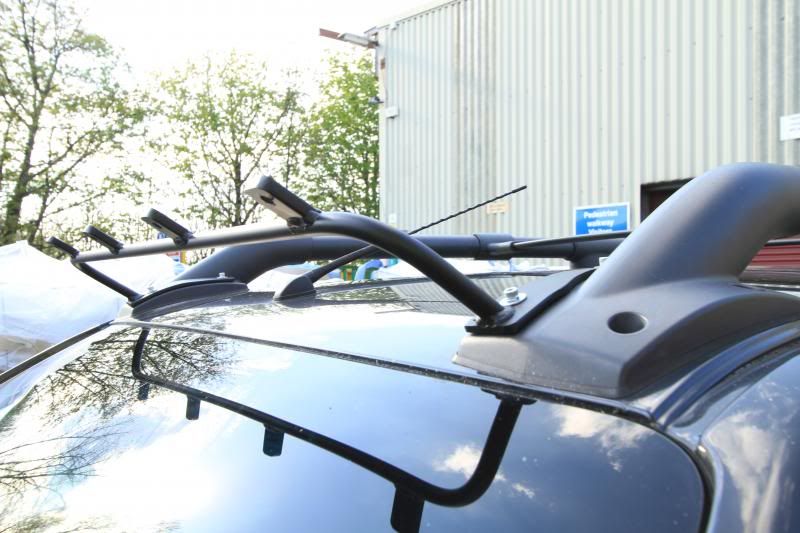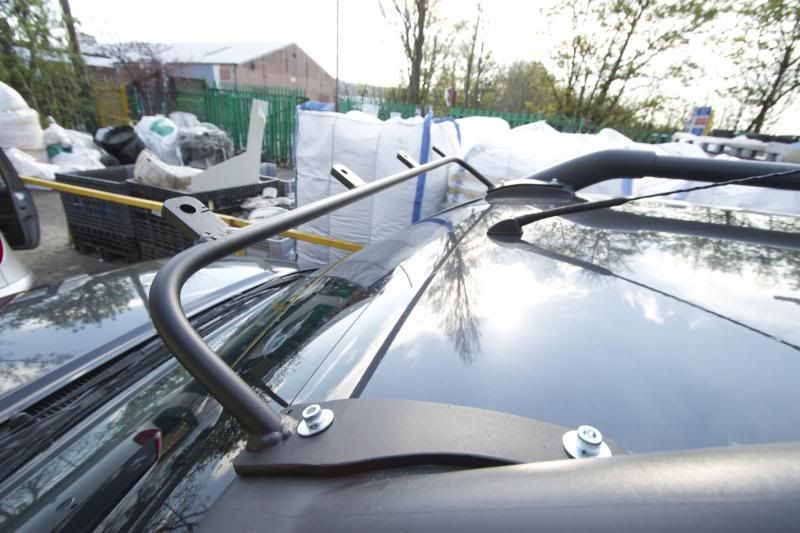 Headlight swap was next, just the generic projector lights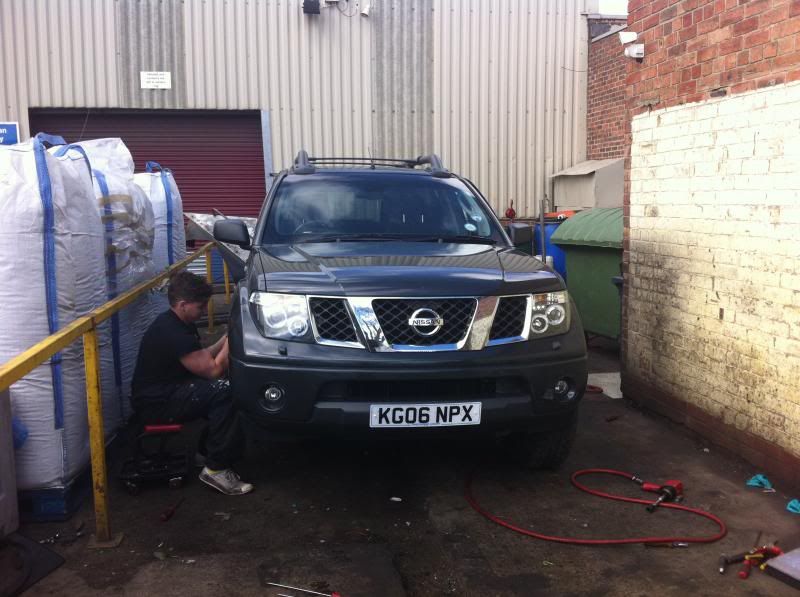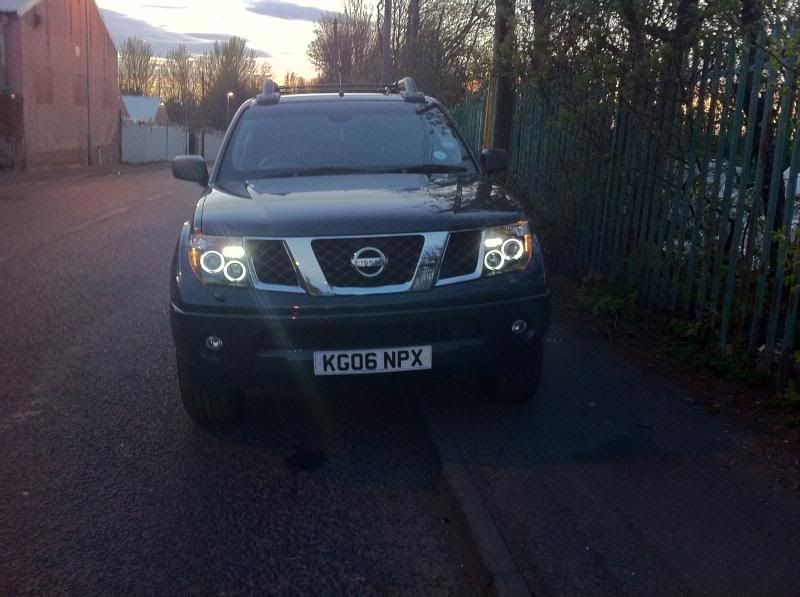 And the latest addition was the dual battery system. The battery is just held with a strap for the time being till my Warn VTC compressor arrives and i'll see how im going to mount the pair together.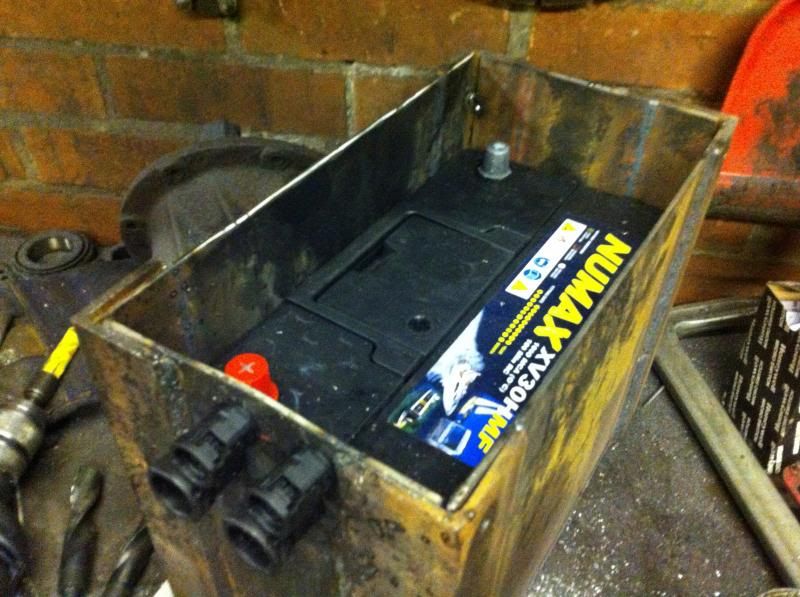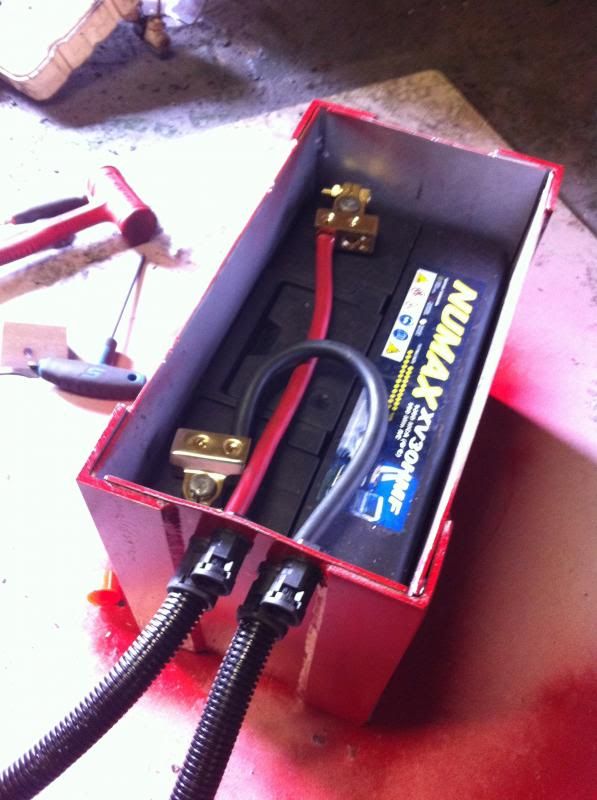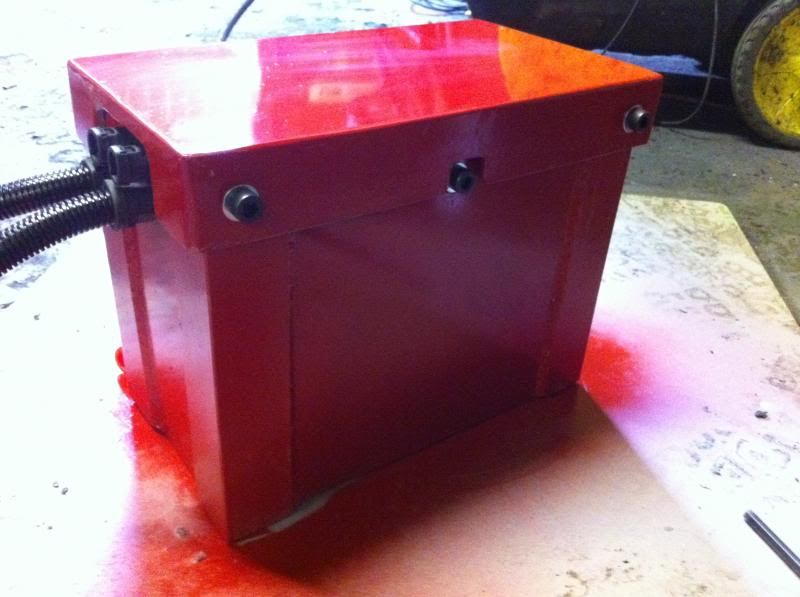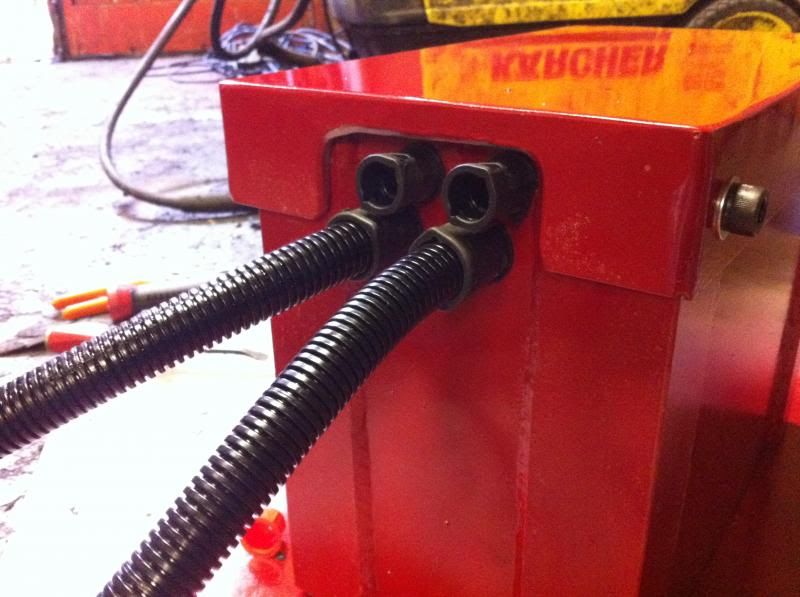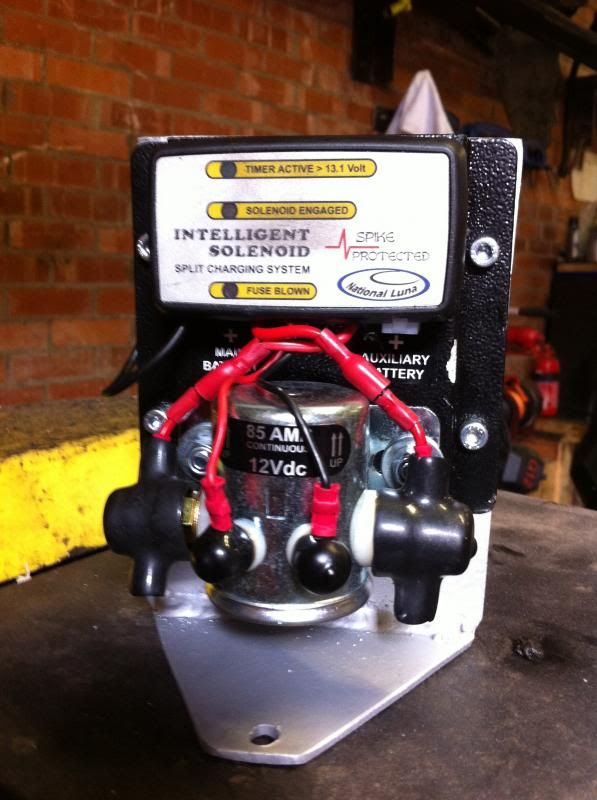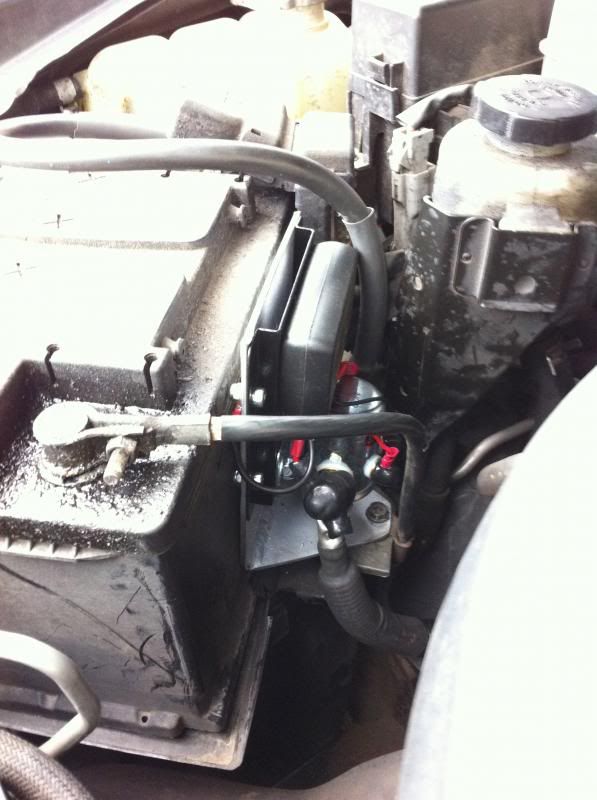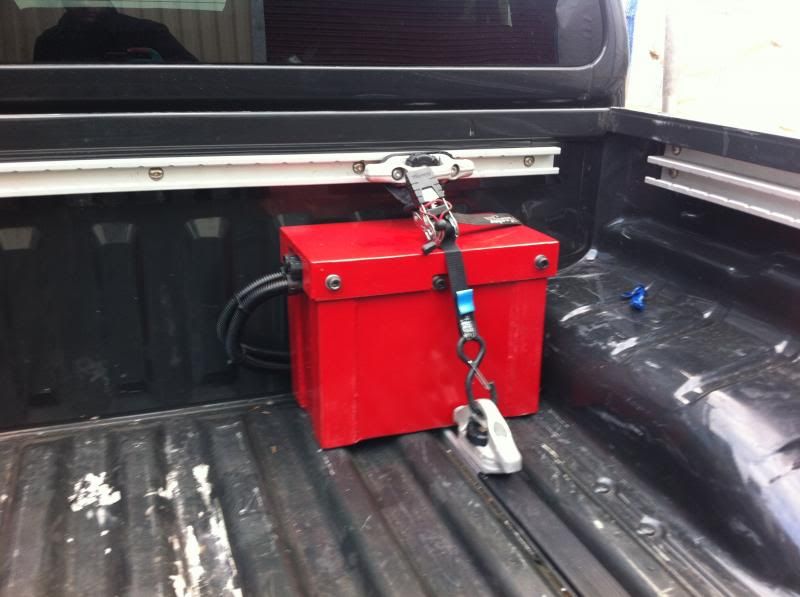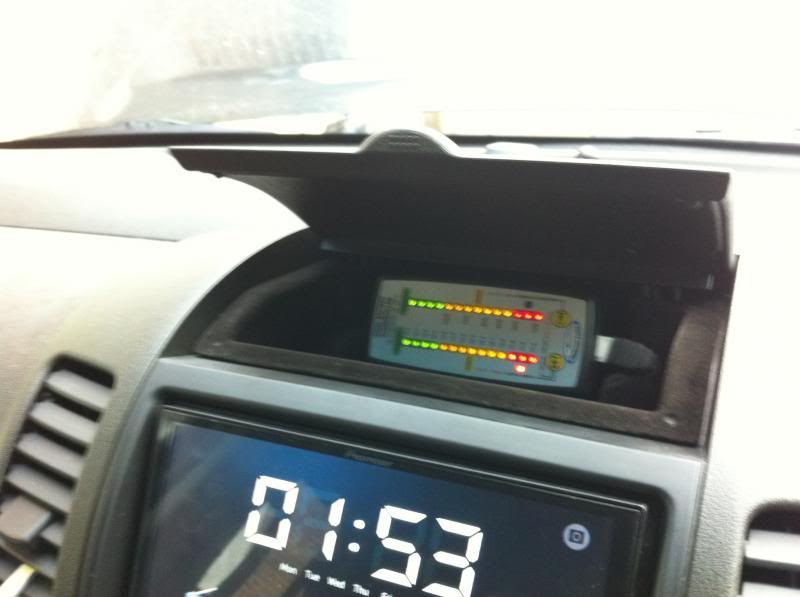 How it stands now;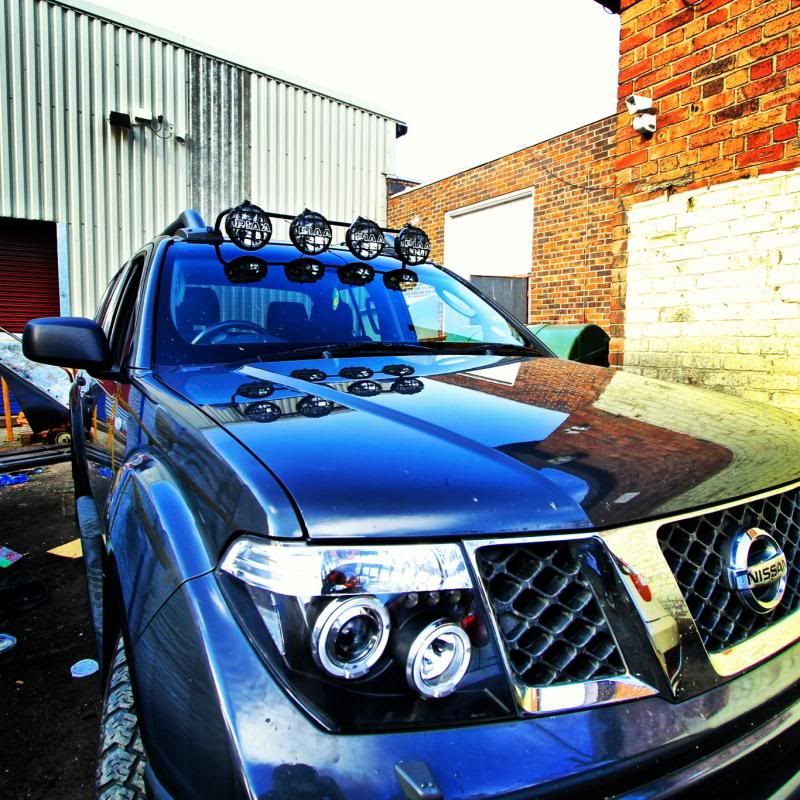 I've got a winch which i've rebuilt to go on, however I'm not sure if I'm going to have room for it when its hidden, im not sure if its because its an auto, but my rad is pushed waayy further forwards than the manual one i have as a company car, as a result, i have barely any room behind the bumper.
Rich
Re: Rich.'s Navara Build
---
Audio;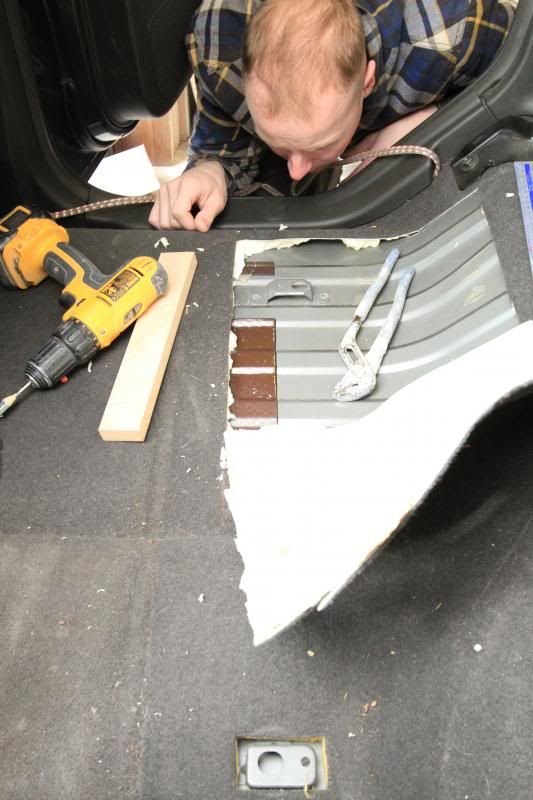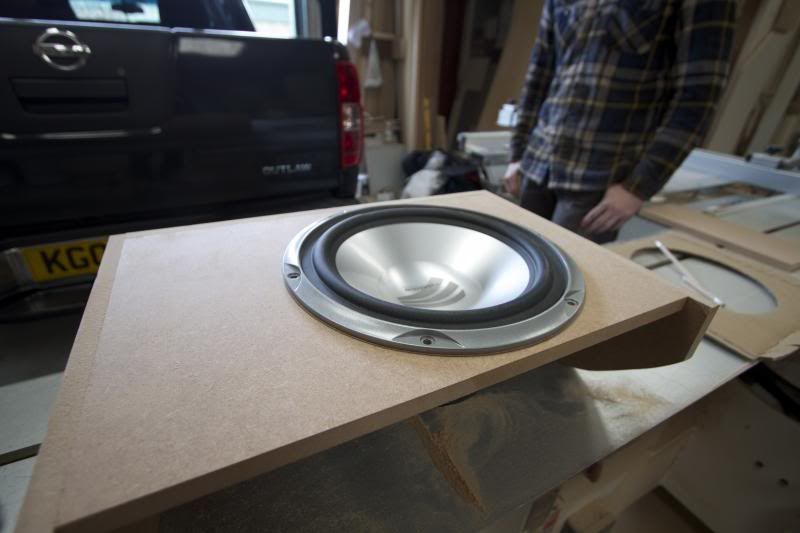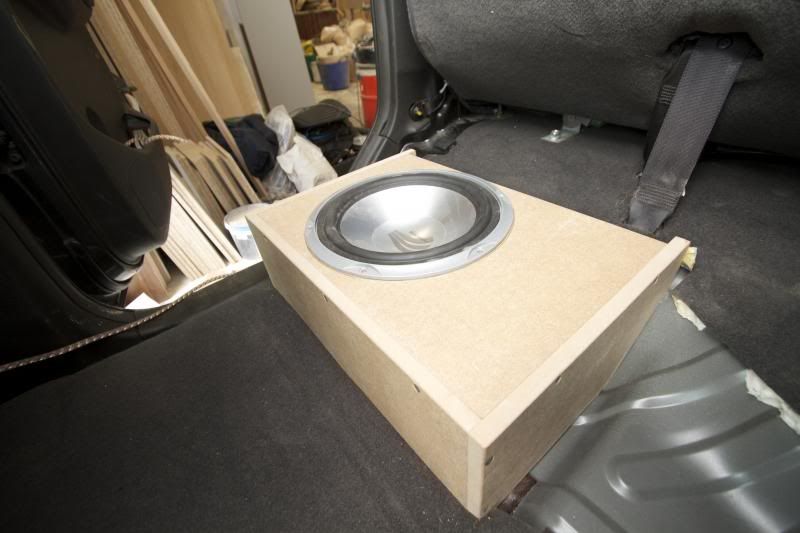 Its a pretty tight fit, but i diddnt want to use one of those awful slim woofers;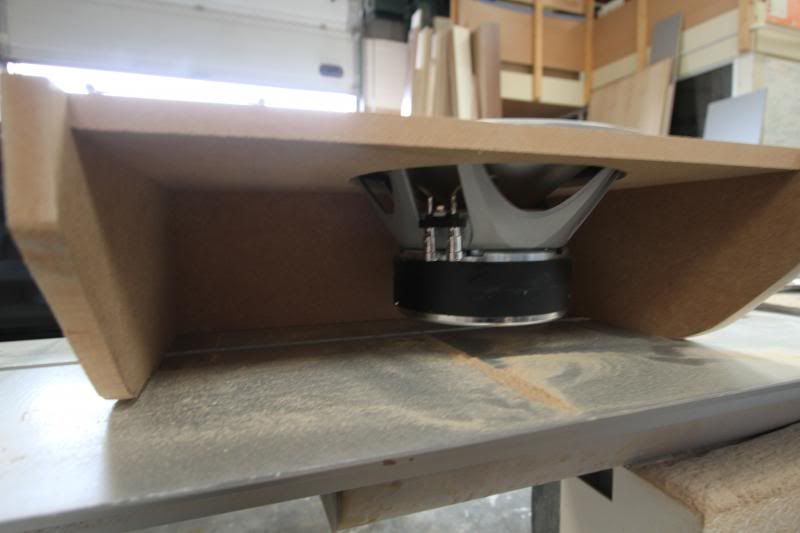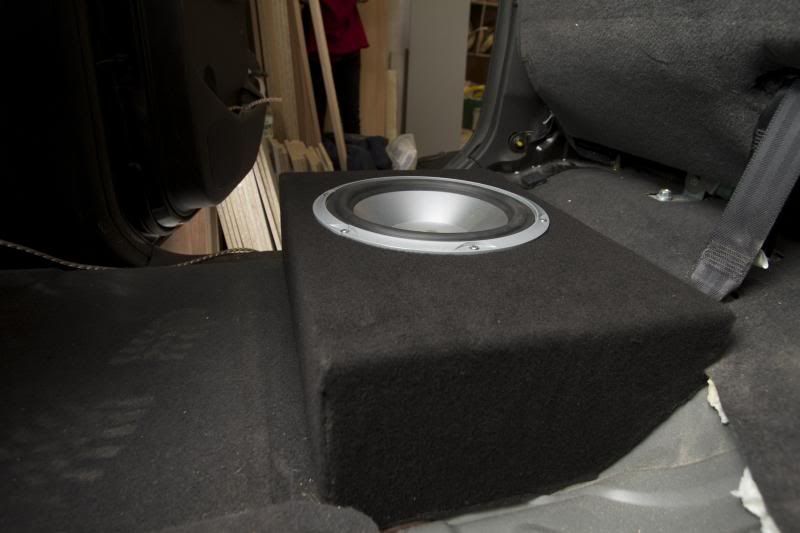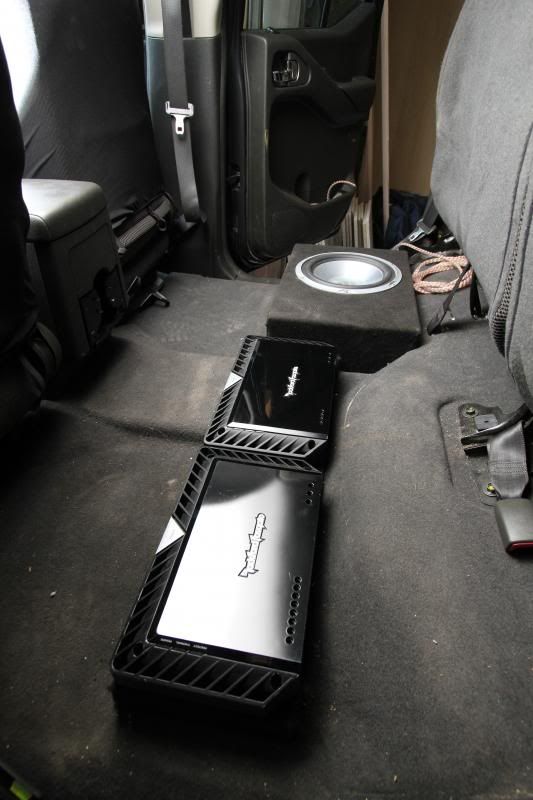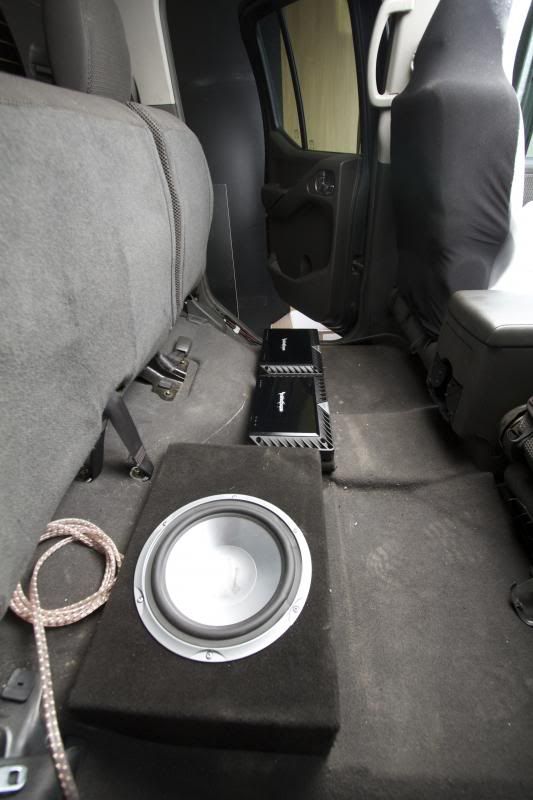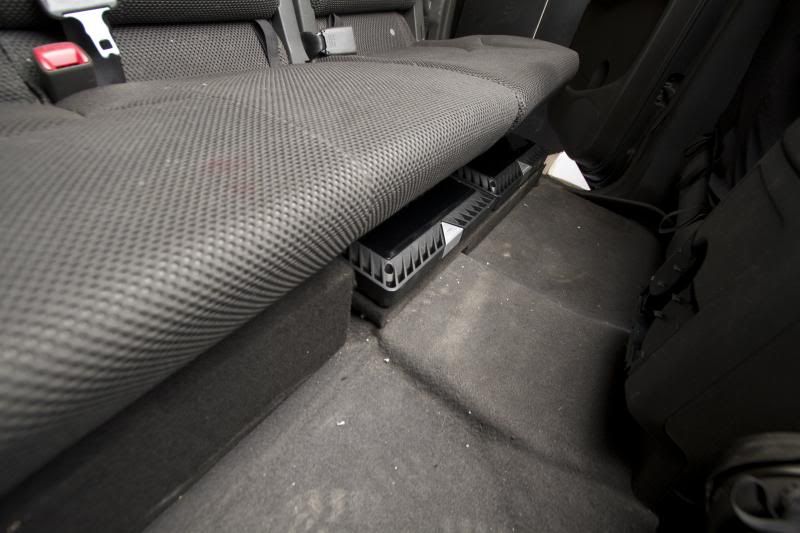 Sound deadened the doors ready for the speakers (Next weeks job)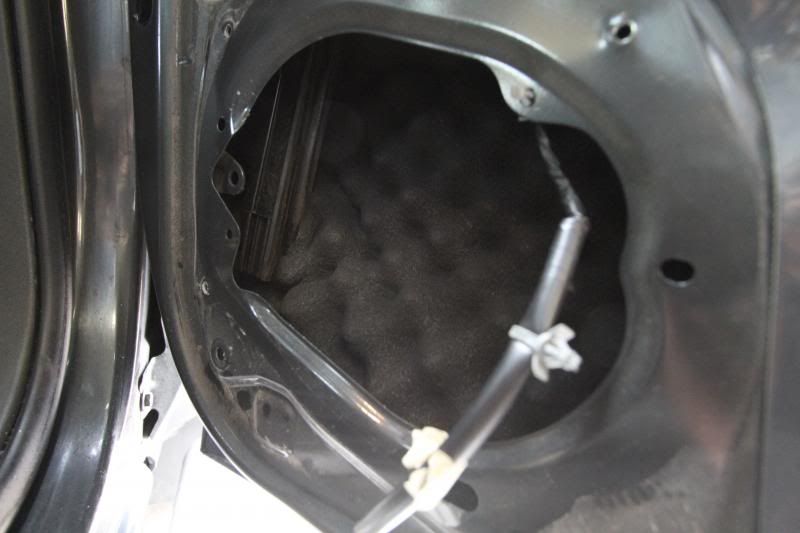 And the Cb radio pics i promised;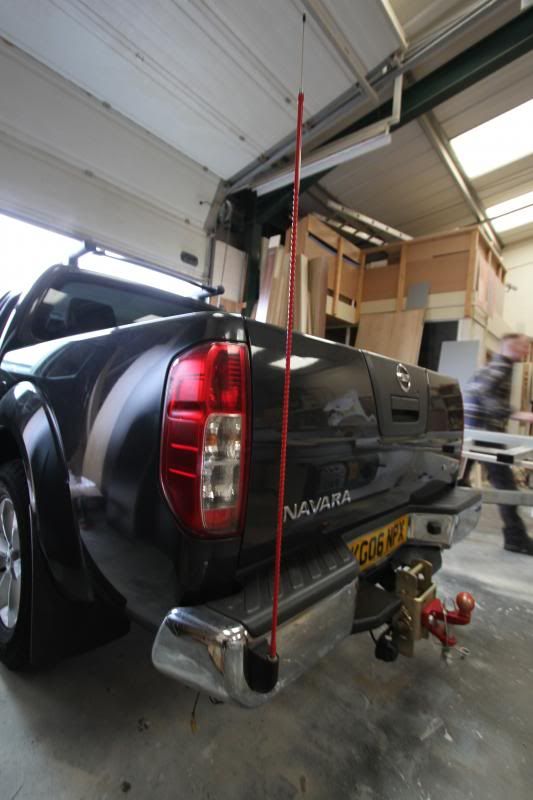 And the tow hitch assembled;
The door speakers are fitted (Bar LH rear) and all wired in, its sounding beautiful before any of the drivers have even bedded in yet! I'll post up some pics tomorrow
Rich
Re: Rich.'s Navara Build
---
19 a copy
Looking good pal. Like it
I'd be very wary about the light bar mounting on the roof bar.
The feet collect water and then it seeps down the threads, into the cab an rots the roof member above the windscreen.
Re: Rich.'s Navara Build
---
Thanks guys,

Biggi, im not following on the first bit, am i just being slow?

Thanks for the suggestion, i've got to change the bolts to security torx to stop buggers nicking my lights, so i'll pack the bolts with silicone and make some rubber bungs to sit in the holes in the roofrack where the bolt heads originally sit.

Rich
Re: Rich.'s Navara Build
---
Haha there has been a serious amount of hours gone into the truck already, and im only getting started!

I picked it up from Cardiff, im actually from Newcastle Upon Tyne, the V5 hasnt came through yet so i cant get my private plates on!

Rich
Re: Rich.'s Navara Build
---
It's not the seal rich, its under the foot an through the bolt hole where the water gets in.
On the outer front edge, just tucked under the foot rubber seal is a drain hole, make sure its clear, water should come out but usually its blocked.
On the motorway!
Join Date: May 2010
Location: Cumbernauld, Glasgow
Posts: 1,505
Re: Rich.'s Navara Build
---
So serious work already looks great cant wait to see it with the calmini lift
Re: Rich.'s Navara Build
---
Thanks Biggi, i'll take a look when the beautiful british summer climate stops chucking it down!

Thanks mate, its the shipping cost to get it over here thats stopping me currently. $1400 for the kit, which is bareable, but they quoted me another €700 to get it over here. Total cost would be £1400 which is a little steep!

Rich
On the motorway!
Join Date: May 2010
Location: Cumbernauld, Glasgow
Posts: 1,505
Re: Rich.'s Navara Build
---
There's no cheap way to get 5" full suspension lift.

You can get 5" with a combination of body and suspension for about £5-600

3" suspension lift from eBay
2" body lift from yourself sourcing the parts
Re: Rich.'s Navara Build
---
Agreed.
I've made a few body lift kits now, but its not a way i like to lift a vehicle, especially with an auto.
I dont understand spacer blocks unless you intend purely to stick to roads. If i was going to lift the suspension, id want to add more useable travel, not just pack the struts out. I intend to do a bit of greenlaning so i want to do it right. Just wish i could get parts for the titan swap over here!
I'd love to SAS it but i just couldnt afford the time it would be off the road.
I used to be madsively into offroaing, this is my old rig that i built flexing its rear 4link suspension, which unfortunately never got finished as i just diddnt have the time!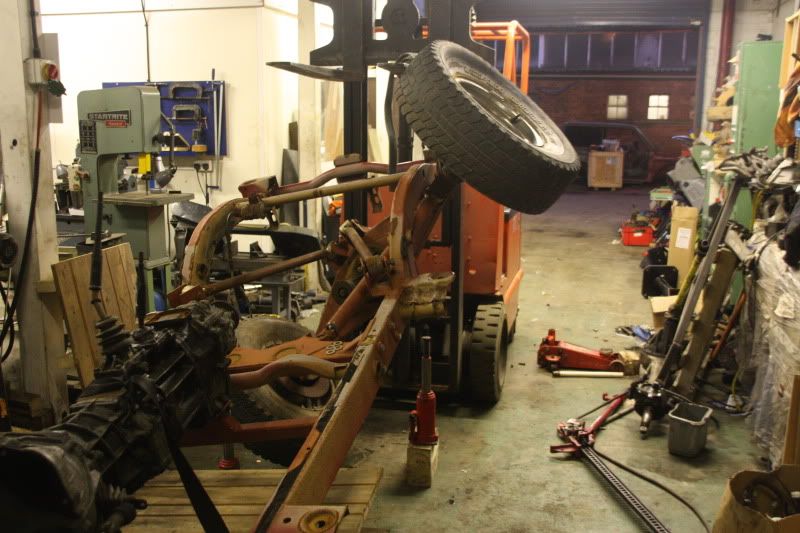 Rich
Currently Active Users Viewing This Thread: 1

(0 members and 1 guests)