The EnGuard
---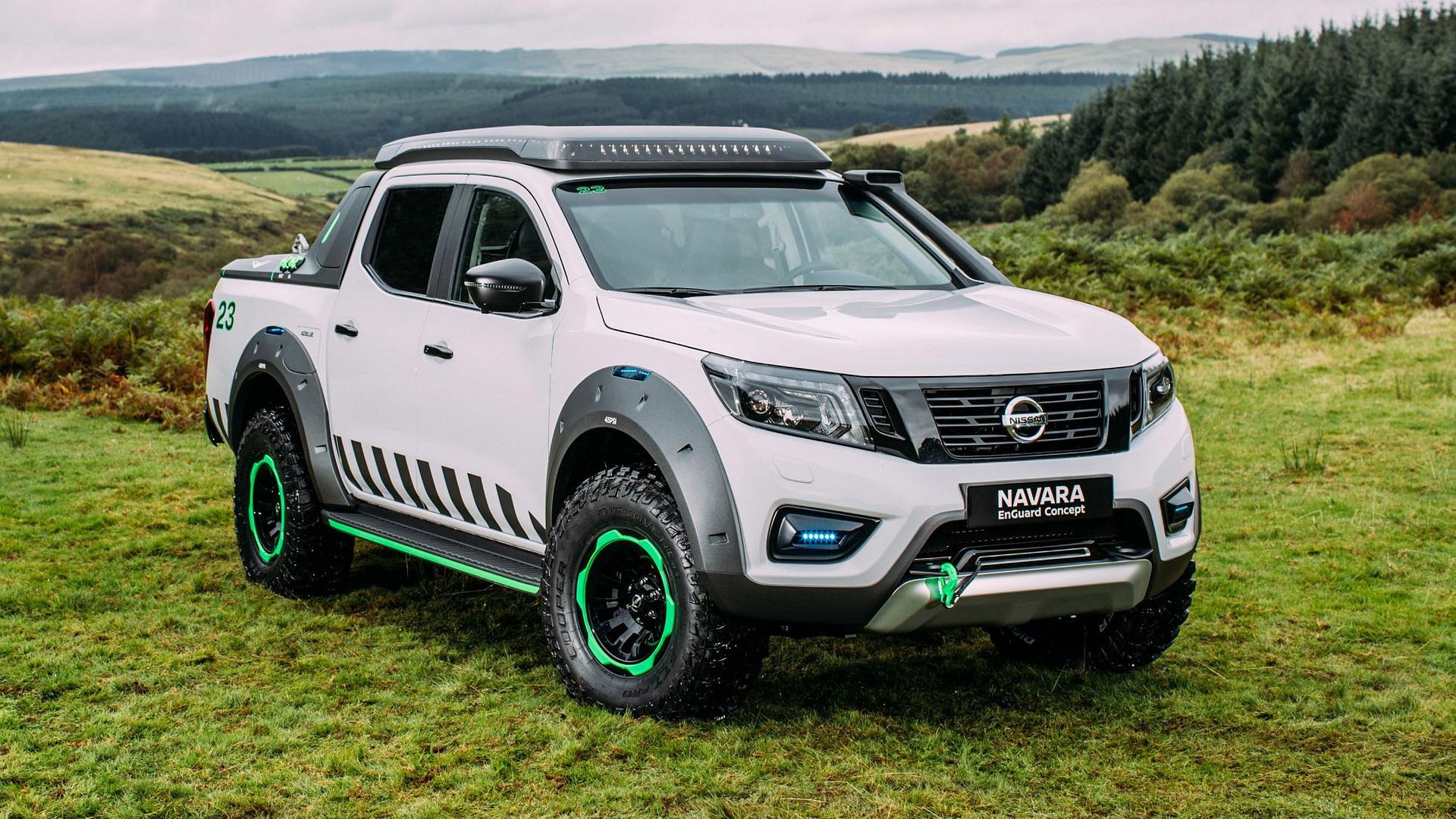 It might have a strange, fencing-related name, but this Nissan Navara EnGuard Concept will be able to rescue you if you get into difficulties far, far off the beaten track. Nissan says that the pick-up will be able to operate "as a life saving rescue platform" in some of the world's most harsh and extreme environments. Given that the double cab version of the Navara is the current holder of the International Pick-up Award, we don't doubt these claims.
Ride height has been jacked up by a chunky 50mm, and there are some new, bespoke fenders and side steps. You'll have probably noticed the fluorescent green bits, but they're not concept fluff. According to Nissan, fluoro green is the most visible colour in daylight, and having it on the wheels and side steps means it's quickly spotted by the headlights of approaching vehicles.
The 2.3-litre, 187bhp twin-turbo diesel remains, but as well as powering the car, it also charges prototype portable battery packs. We're told they can be used for operating specialist cutting or heavy lifting equipment, and they can also be used in spaces where a fossil fuel-powered generator can't. The battery packs contain no flammable fuel and have zero emissions, so in future they could be used to provide clean, sustainable power solutions in a whole range of situations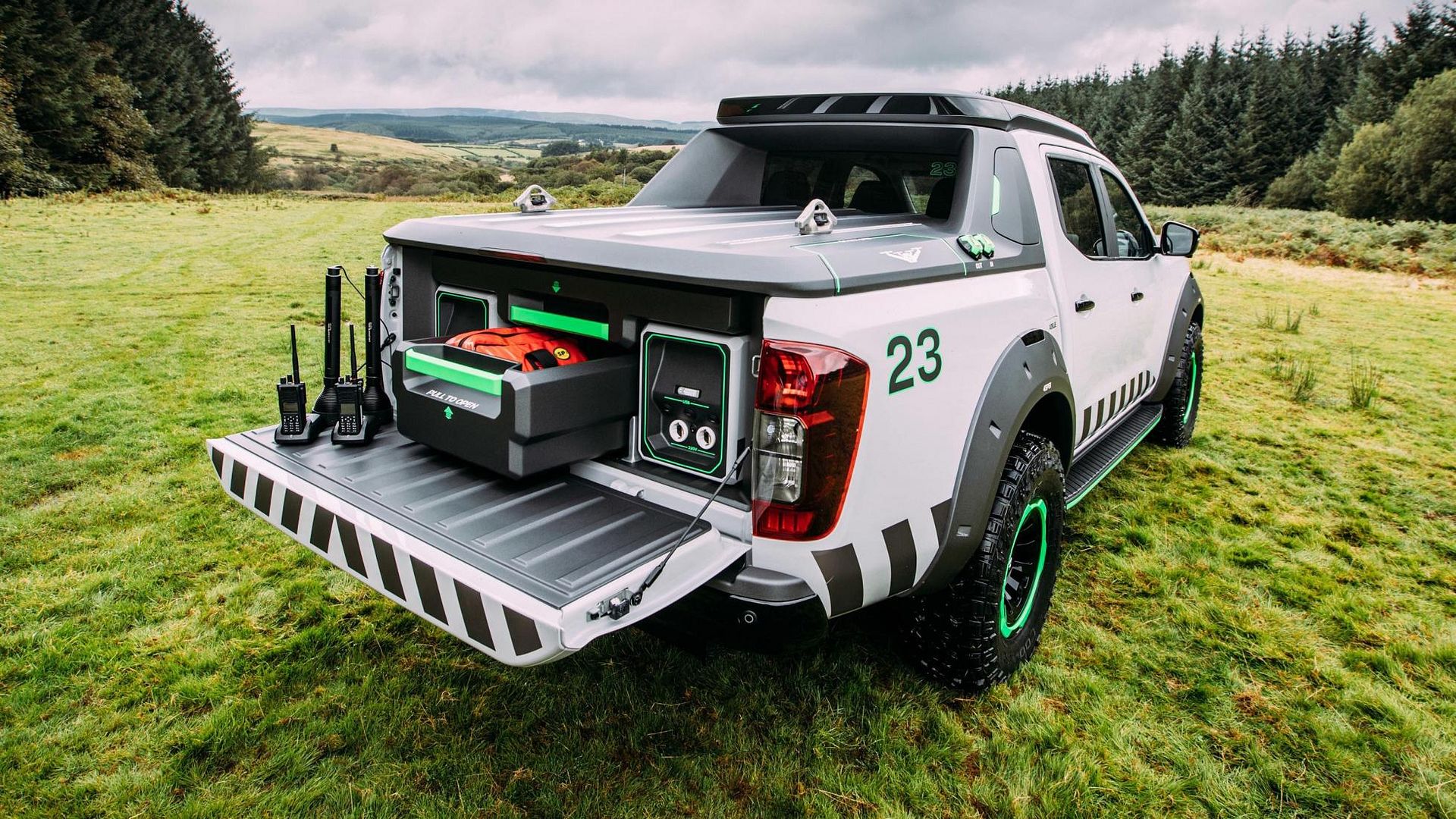 Being based on the top-spec Tekna model, the standard equipment list already includes sat nav, climate control and heated seats – all helpful in an emergency situation, Nissan says – and it also comes with many strobe lights and a drone. We probably should've mentioned this earlier. Its intended use is to provide vital intelligence about dangers ahead for the rescue crews, but Top Gear can already see many other uses for when it's not being deployed in an emergency situation.
Full article available from :
http://www.topgear.com/car-news/niss...e-you-anywhere
I'm now in 4th gear with power to spare!
Join Date: Feb 2014
Location: Welling, Kent
Posts: 322
On the motorway!
Join Date: Dec 2015
Location: Lancashire
Posts: 1,009
hmmm nice pr exercise bet that thing didnt cost much less than 50k to develop and equip plus the truck cost
It probably cost £500k for design consultants and the video though!

Using a quadcopter for search and rescue!?? Anything above 200ft it would be hard to spot a minibus, far less a person.
I'm now in 4th gear with power to spare!
Join Date: Jul 2016
Location: Southern Cyprus.
Posts: 166
Its been on my computer screen for a week now lol...it looks good gimmicky aside
Currently Active Users Viewing This Thread: 1

(0 members and 1 guests)