Diesel V6 could return to Nissan Navara
---
Nissan's tie-up with Mercedes-Benz could land the Japanese maker a beefy new engine offering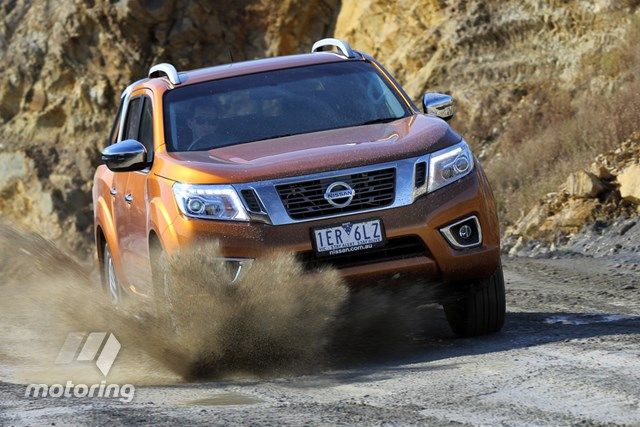 Nissan may soon reap its own benefits in the utility alliance with Mercedes-Benz, in the form of a shared diesel V6 engine.
Mercedes-Benz will bring its much-anticipated X-Class utility to Australia in 2018, using a platform heavily shared with the Navara dual-cab.
While the X-Class will borrow the same architecture and 2.3-litre twin-turbo four-cylinder diesel as the Navara in base model derivatives, it is the flagship model, featuring a 3.0-litre V6 with expected 190kW/620Nm outputs, that is piquing interest over at the Japanese car-maker.
"There could be an opportunity there," Nissan chief performance officer José Muñoz told motoring.com.au at the Detroit motor show this week, implying his interest.
"Honestly, I do not know the plan beyond what is already announced but everything is on the table when it comes to that partnership."
The terms of the agreement mean Nissan could re-introduce a diesel V6-powered Navara to market. The car-maker previously offered the ST-X 550 in the D40 Navara, fitted with a Renault-sourced 3.0-litre oil-burner producing 170kW and 550Nm.
The move would see both Nissan's Navara and Mercedes-Benz's X-Class offer a direct rival to Australia's only V6 diesel-powered mid-size ute, the (180kW/580Nm 3.0-litre) Volkswagen Amarok V6.
Muñoz said that under the partnership with Benz, there were several important benefits for Nissan, in return for it supplying the basic underpinnings to the X-Class.
"In general the partnership with Daimler is working very well. The partnership was planned to be limited to a few projects and then it started to grow. It has been great for both parties," he said.
"In opportunities that we do together, we evaluate from both sides, so for them this project is interesting because they didn't have a pick-up and now they have it.
"For us, it's interesting. All the ideas they have behind product engineering, behind quality, the production system and also the positioning of the product.
"Every product has got opportunities on both sides. This is not done on one element. We have established a strong partnership so that we look at different angles on every project."
By Sam Charlwood Full article available at:
http://www.motoring.com.au/diesel-v6...navara-105366/
---
2007 Euro4, D40 Outlaw in black.

Get your forum stickers here:
http://www.nissan-navara.net/39-foru...-stickers.html
I wonder what Merc will think of the quality control issues that the NP300 seems to be having?
Currently Active Users Viewing This Thread: 3

(0 members and 3 guests)