JDO's long-term outback tourer build
---
Hello,
This thread is to document the build of my NP300 over the course of my ownership. I'll put up everything I do to the car here, in the hope that it may be interesting or helpful to others. I always welcome feedback, good or bad, if you think there's a better way to do something.
My build is what Australians call a tourer - that is, outright off road ability is less important than durability over outback roads, the ability to operate in the bush for a week or two at a time without support, and of course to take my family around this beautiful country of mine in safety and comfort.
This car replaces my 2011 GU Patrol. It will be used for a mix of tent-based camping and also to pull a camper trailer (yet to be purchased) in the 750kg-1000kg class.
Here's the car the day I bought it:
The first thing I bought for it was another wheel - for desert trips, I want two spares. I'll put a tyre on this and carry it in the tray or on a roof rack: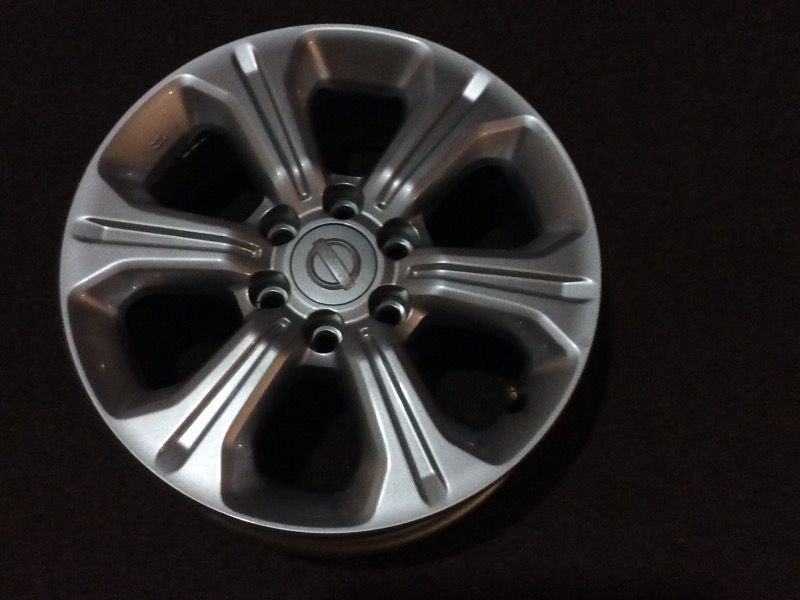 A month or so later, here it is after delivery yesterday. First job was a Safari snorkel, Nissan tow pack, Nissan tub liner, and tinted the front windows (this model has tinted rear windows from the factory). There's also six BFG AT KO2 tyres - one is in my shed waiting to be fitted to that sixth wheel. These were all done by the dealer and are therefore covered under the factory warranty: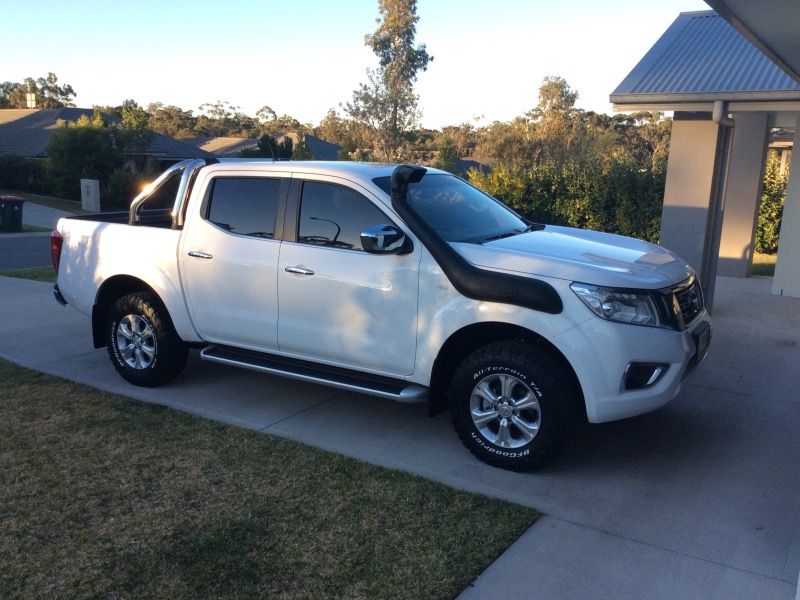 I also connected my ScanGauge but it's difficult to photograph and the info it provides is a bit disappointing compared to the Patrol. I'll keep playing with that.
I promise future updates will actually feature more of the work being done, but for this pre-delivery stuff and the next big job (bull bar and canopy) you'll just have to be satisfied with before-and-after photos, sorry!
Hi mate. Will look forward to a long and interesting thread, great stuff
---
NP300 Tekna in Cayman Blue (with 22's)
Nick.
Fully run in and going strong!
Join Date: Jan 2009
Location: South Lanarkshire UK
Posts: 15,742
It really stands out in white. Looking forward to seeing the build progress.
Just a quick job today on my lunch break: fitted my ScanGuageII from the Patrol.
In the Patrol, which had an aftermarket tank, I mainly used this as a distance-to-empty meter; as the Navara has one of these, I'm using it for gauges. Of course what it's really for is clearing fault codes. I'm yet to fully play with the parameters it can display - what's visible there are water temp, volts (measured from where?), manifold absolute pressure, and intake air temperature. I'd like to program in transmission temp and EGT if the car has sensors for those.
This was the best spot I could find that didn't obscure anything, didn't require drilling, and was still easily visible.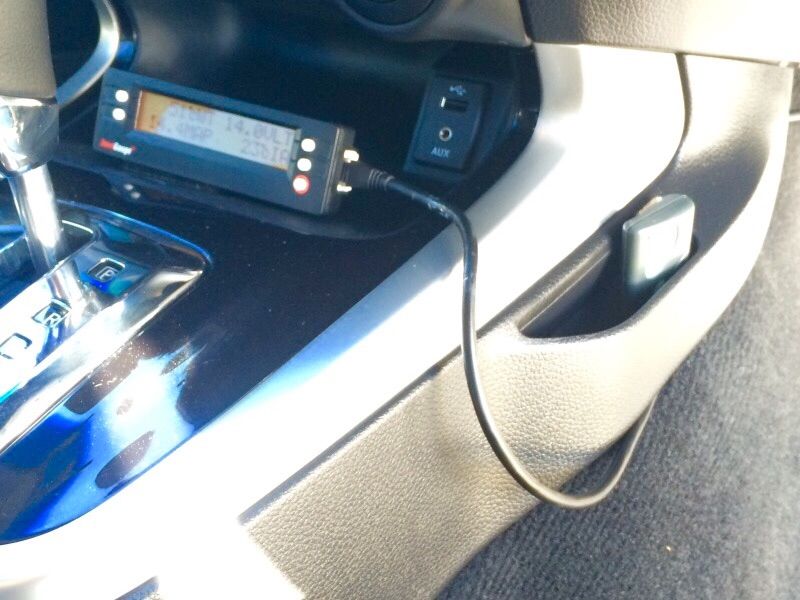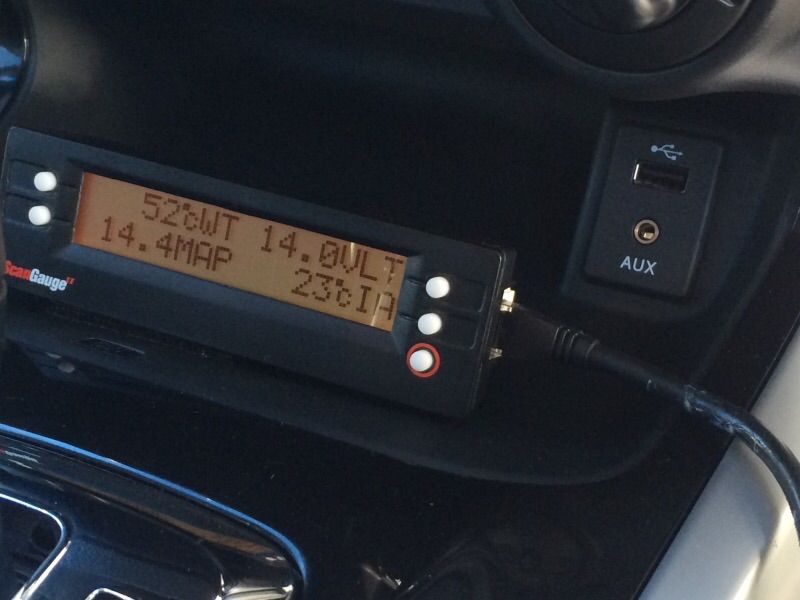 So not a great deal to add this week, but I have been investigating and exploring my new ute.
I had a good crawl underneath and I'm pretty satisfied there's not a lot of vulnerable stuff hanging down into harm's way.
The bottom of the shock absorber mounts on the rear axle are a minor concern, but are so close to the wheels themselves that it would take the kind of extreme rock crawling I don't really do to be a problem. Good wheel placement should lift them out of the way.
There's plenty of room under there for a larger fuel tank, which might be worth a look. It would keep the weight lower and better distributed than keeping it in the tub, but it does beg the question why they're so expensive.
The rear diff breather runs into the chassis rail on the right side and seems pretty sensibly done, I don't think it will need a breather extension. It does feel like there's no screen or valve on the end though, so I might borrow the inspection camera from work next time it's quiet and confirm that. Don't want dust getting in.
I can't find a transfer case breather, but in any case the point of concern there is the motor or solenoid that does the ratio change, and its wiring harness, which do not appear very well protected from water. Might need to spend some time with the silicone gun and WD40 there.
The front diff is well tucked away (independent suspension is still a novelty to me) so I didn't bother looking for a breather, it's already high enough.
The only other concern underneath is what I guess is the brake proportioning valve on the rear axle (which looks to be an electronic sensor rather than a valve). Again the wiring looks like it might need some attention to be waterproof.
Finally after much Googling and comparing the various products, I ordered a secondary fuel filter (this one:
http://www.dieselcare.com.au/product...er-kit-dcs035/
. This is a 2 micron filter and water separator that installs downstream from the factory filter, between the factory filter and the fuel pump.
I'm fitting this because I know first hand of several people who have taken dirty outback diesel through their injectors and ended up with five-figure repair bills. Nissan Australia specifically exclude issues caused by contaminated fuel from the warranty, at least as far as they can by law.
I tossed up this option, which I am still concerned may prove to be a fuel flow restriction, against a much larger 30 micron pre-filter based on advice from the manufacturer. They say the 30 micron jobby, even though it has a much larger water trap capacity than the 2 micron, essentially does the same job as the Nissan factory setup. As the Nissan setup has a water alarm (not every model of vehicle does), I should put my faith in that and use the 2 micron filter to ensure that if the factory alarm goes off and I stop immediately, the secondary filter should have stopped anything that made it past.
Anyway it looks easy to fit but for warranty preservation I might take it to a licensed mechanic - should only take 30 minutes' labour for a professional.
I'll report how it goes. I can always take it off again. I've also resolved to order a replacement factory filter to carry in the ute, as I know a bloke with a 150 Prado who had to drive 1,100km down the Birdsville Track in limp-home mode because his Toyota filter got filled with gunk and tripped the ECU. My ScanGauge, which can clear fault codes, will also help avoid this happening to me. Hopefully.
I'm now in 4th gear with power to spare!
Join Date: Jan 2016
Location: Shires of Dorset
Posts: 270
Sorry , tad late to the thread but, JDO, is that rain in the original photo
---
NP300 Cayman Blue Tenka manual Euro 5. Nissan truck top, just some extra lights but WITH NNNet STICKERS front and back 👊 Loving it.
Suit in a Ute but wannabe weekend warrior in the Shires!
Found the front diff breather today: it's under the bonnet near the fuel filter. Nothing to worry about there.
Quote:
Sorry , tad late to the thread but, JDO, is that rain in the original photo
Yes it is
As I posted elsewhere this weekend, a quick trip to the farm to get the miles up to first service and shake down my packing setup.
Took the back roads there and back to test out 4H, and quite liked this photo.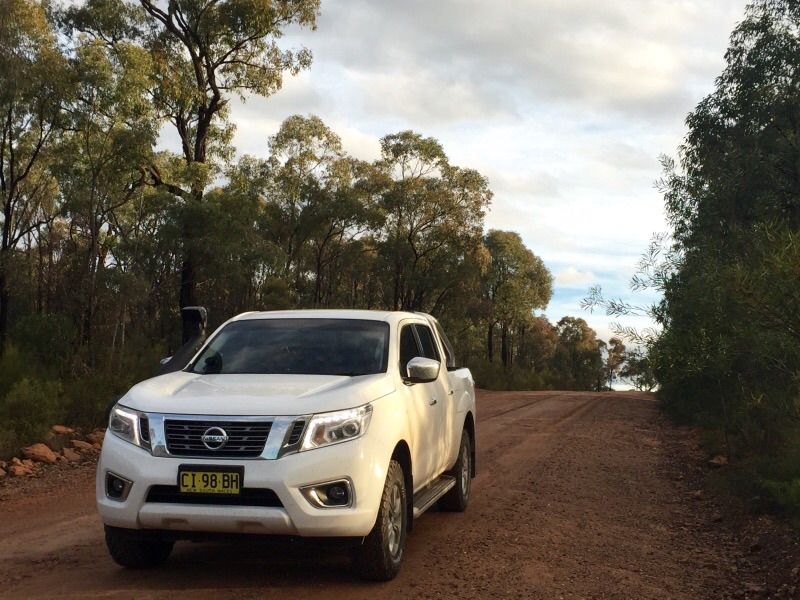 Currently Active Users Viewing This Thread: 1

(0 members and 1 guests)